Drain cleaning in Pitt Meadows with style and professionalism
Our Nice Guy Plumbers in Pitt Meadows are experts in the art of drain cleaning in Pitt Meadows.  When your drains start backing up or running slow, it can be stressful.  Luckily we have all the best equipment to make sure your drains are clean without cleaning out your wallet! Stop searching for "Plumber Near Me" on Google and call Tap 2 Drain Plumbing now for your drain cleaning needs in Pitt Meadows! Call us at 604-476-9104.
Mystery clogs
All the way from your upstairs shower to your floor drains in the laundry room, clogs can move around your home.  What starts off a slow draining shower on the top floor can clog your mainline and cause your basement toilet to back up.  As clogs build up it can also move to your main sewer line and clog your entire Pitt Meadows home.  The best plan of action is to call Tap2Drain Plumbing at the first signs of slow drains. We're the experts in drain cleaning in Pitt Meadows.
The right tools for the clog in your Pitt Meadows home or business
You know Tap 2 Drain Plumbing is serious about clog busting when you see our equipment.  Big snakes, little snakes, and augers make short work of those nasty little creatures.  Just to make sure we also have a camera that can look directly into your pipes and see what lies beneath.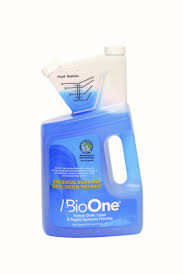 Helpful hint: DO NOT use commercial drain cleaners sold at stores in Pitt Meadows and elsewhere.  Sodium Hydroxide is the main ingredient in hardware or grocery store products and that stuff is nasty. It can clear the drain but it also will eat the chrome right of your drain and does terrible damage to your pipes.  Not to mention the odor which alone is awful.  So what should you do?  Give us a call!  We will leave you smiling and clog free.  And just to make sure your drains are free and clear we can use our spiffy camera equipment to check.  Also a great tool for finding out what the heck is clogging your drains too. Make sure to ask your tech about our natural drain cleaner BioOne. Click HERE to find out more about BioOne our natural drain cleaner that many of our customers in Maple Ridge use. Give us a call today for drain cleaning in Pitt Meadows! To be totally grossed out check out our blog "Top 5 horrific things found during drain cleaning" HERE