Do You Have a Leak?
Do you have a leak in Mission but can't find where it's coming from?  Or maybe you woke up to a waterfall in Abbotsford, you don't have a water feature and now are to scared to get out of bed.  I don't blame you. Did your insurance company up your deductible to $10,000 because you have POLY-B In Langley?  What happened to your water pressure in Chilliwack? Could be a water main leak.  Please don't hyperventilate, T2D is here to save the day. 24/7 365 our Nice Guy Techs have their super capes on!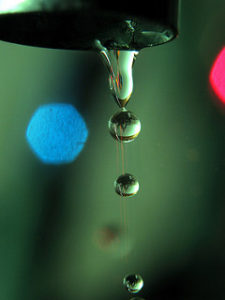 Did you know…..
The number one insurance claim in Canada is water damage?  Water is lazy and always find the path of least resistance, which normally is through a light fixture, weird I know.  Our techs have years of experience sussing out the origin and fixing it right, no band aid repairs here.  Insurance companies will cover the cost of repairs but not the repair of the original cause.  Tap 2 Drain can help guide you through dealing with your insurance claim.  Call us first to avoid the pain! We are here to help 🙂
Poly-B is in many homes causing frequent leaks.To HERE find out all about it.  Tap 2 Drain are POLY-B replacement EXPERTS! Our exclusive replacement system will save time and money, plus the best warranty in the biz.  It's not as bad as you think….we promise.
Can You Hear The Leak?
Don't start cutting drywall just yet.  Did you know that our Nice Guy Techs can often find the source of the leak and repair it without having to cut any of your walls?  When you hear a dripping noise but can't see the leak, call Tap 2 Drain don't ignore it, it will only get worse.  Any type of leak any time Tap 2 Drain is here to fix your shower drip or replace your main water line.  We do the hard work and you enjoy the service, easy peasy lemon squeasy!
Stop the leak before it damage is done
Installing an AQUATRIP that will shut the water off to the entire house stopping leaks cold in their tracks.  Ask your tech about Aquatrip and to learn more click HERE.  Better yet stop the leak before in even happens by joining our T2D Club.  With your exclusive membership you get a free 323 inspection.  T2D's super techs are skilled at catching leaks before they even happen.