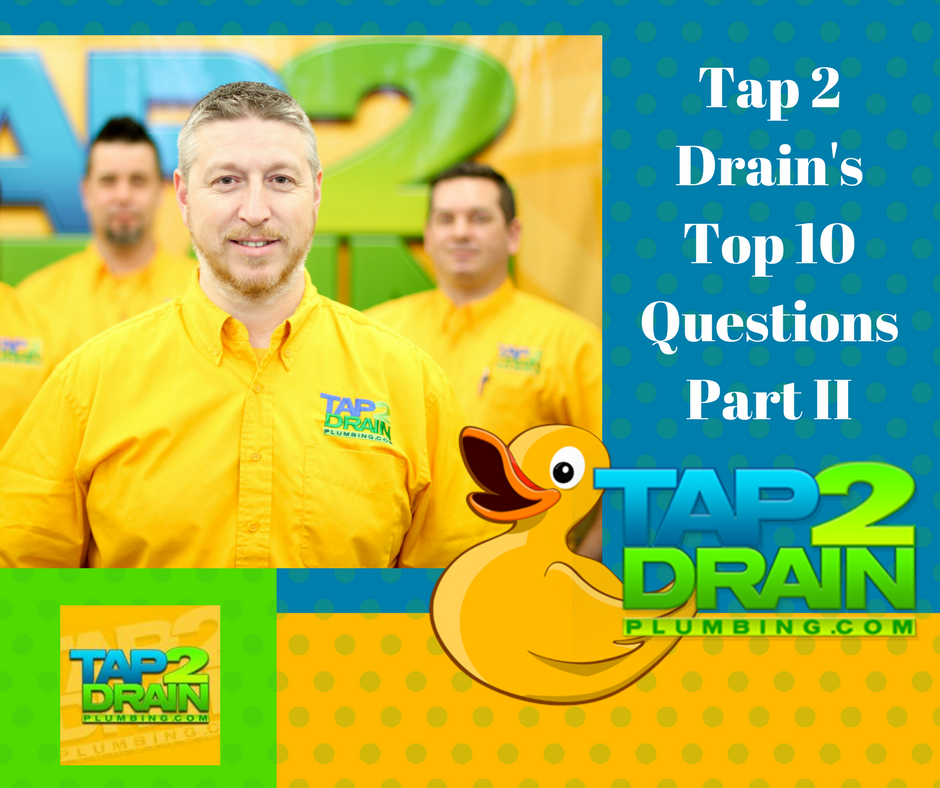 Welcome to the exciting conclusion of Tap 2 Drain's Top 10 Questions! Part Deux
If you haven't seen part 1 click HERE.  If you're all up to speed, please, continue on my friend.
#6 – Can I trust you?
In 2007 Steve and I started Tap 2 Drain so we could provide clients with service that we would want to have.  I mean seriously, the horror stories are everywhere.  How could you possibly invite a business into your home, give them your money, and have them not do what they SAY they are going to do.  DEVASTATING!   We will NEVER be those people, and will never own a company that the modus operandi is just about how much money we can weasel out of people.  We all live in the communities we serve, and we want to be PROUD of what we do.  We get asked quite often if we can be trusted…. I know saying "trust me" sounds smarmy, but YOU REALLY CAN.  We are humans, and we do make mistakes, but I believe it's how we handle those mistakes that makes us worthy of your trust.  We will always find a way to make it right.  Really, it doesn't happen very often, but you will never not be taken care of.  I PROMISE!
#7 – Will you be on time?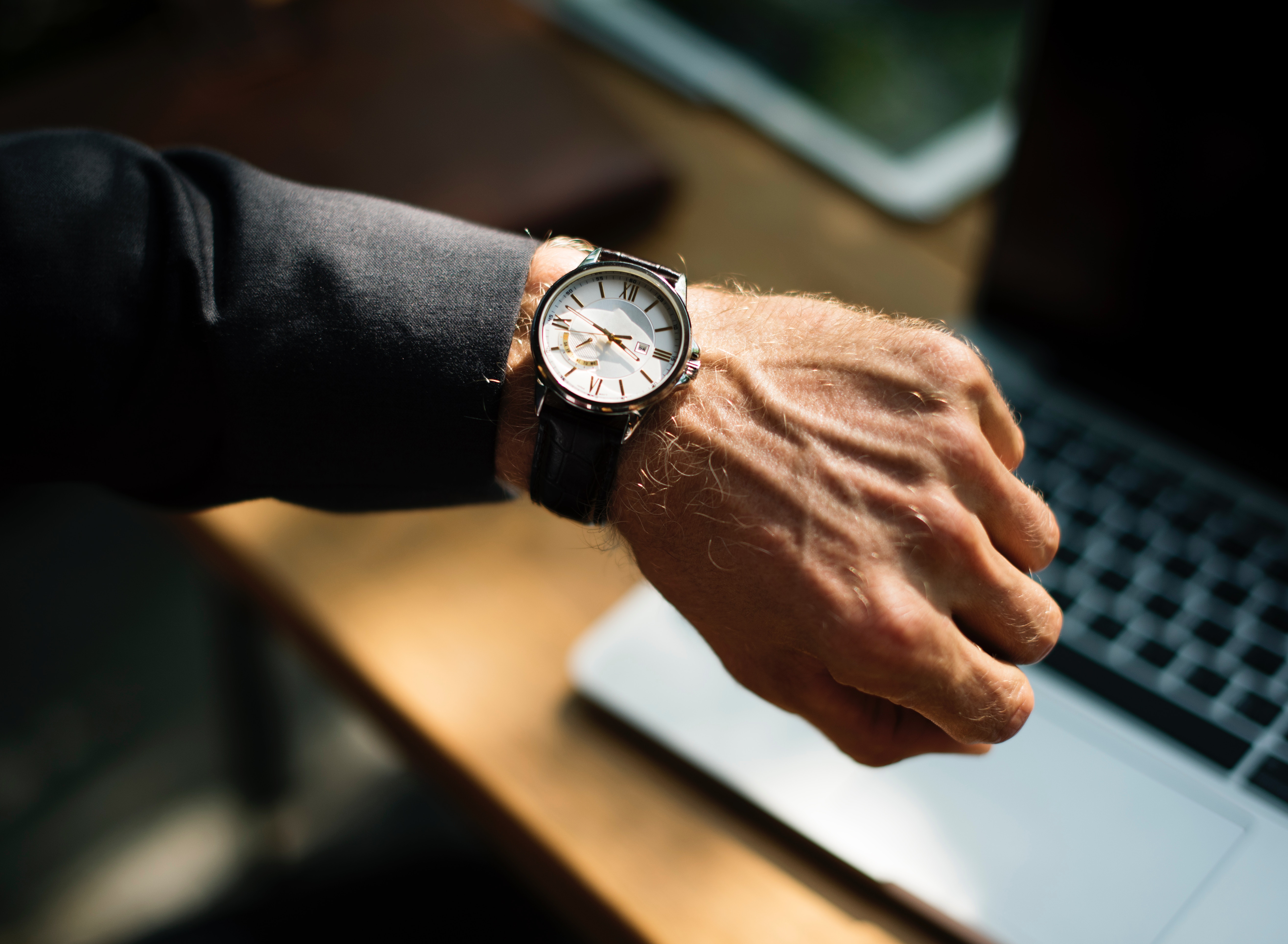 This is another reason we are different.  We book our appointments in two hour time windows.  This gives our super techs enough time to properly take care of clients and get to the next job. If a job is running longer, and we suspect we won't make the appointed, time we keep you in the loop.  Our fantabulous office will give you a call well before and the tech will call when he is on the way.  There is no need to sit around the house WAITING.  We know you have a life and a million things to do, so we keep you up to date!  It's a small courtesy, but we value your time as you value ours.
#8 – Will my super tech have the parts I need for my job?
You betcha!  Our ducky trucks are fully stocked up with the parts needed for 99% of the jobs we encounter on regular basis.  If your problem is unique and we don't stock the part, we don't charge to go get the part.  I know, right?  AND if we have to order the part, we don't charge the call out fee to come back and finish the job.  It's just the right thing to do.
#9 – What is "after hours"?
We are always upfront about any charges.  Tap 2 Drain doesn't increase the cost of doing the job in an emergency or after hours situations.  The only difference is the call out fee.  Regular 8:30-4pm Monday to Friday is $89.00.  After working a full 8 hour day who doesn't want to just go home and crack a cold one?  But your plumbing isn't aware of time schedules and can go at any moment.  After 4pm to 8pm during the week and on all day weekends, we class as "after hours."  Not quite the middle of the night, but late enough that it's not regular business hours.  If after working a full day you had to leave your family just as dinner was being set out, you would want to know you will be properly taken care of too.  Our techs and their families are just as important as our clients.  We don't want to burn anyone out, and we want to provide excellent service, it really is a balancing act.
#10 – If I have an emergency at 2am will you really be there for me?
This is a huge resounding YES! Tap 2 Drain is a family company.  No matter how big we grow (big, I hope – everyone deserves great service) a real person will ALWAYS answer our phones.  On the odd occasion you do have to leave a message, we will call you back within the hour.  We have done this from the start and will continue to do this forever.  It makes me CRAZY when I phone a business and never hear from them.  Don't they want my money? Here is a little inside information – We pay good money to advertise on many platforms.  Why on earth would I not follow up with a client when I have paid to have them see me.  I mean really, people, why don't I just burn my money…makes me nutso and really really cranky.  At 2am when you call the phone is beside my bed.  I have done this for years.  Steve never hears anything, but I have Mom hearing!  So I might not be fast enough to catch it on the first ring, but I will hear it and I will make you smile.  From 8pm to 8:30am is emergency time, so the callout fee goes to $269, but that's it. We don't increase the charges to complete the repair.  We need to make sure our techs are taken care of, but we don't need to make an already unpleasant situation for the homeowner even worse.  How could we? It's just wrong!
What it all comes down to
Tap 2 Drain is our baby.  Steve and I have put our blood sweat and gobs of money into making Tap 2 Drain into a company we, our children and our team can be proud of.  We would never intentionally jeopardize all that we have worked for. We will make mistakes, it happens, but we won't walk away. We will ALWAYS do the right thing, because really, it isn't about us. It's about our kids, our team members whos families Tap 2 Drain supports, and the people we can make smile.  The rest is just gravy!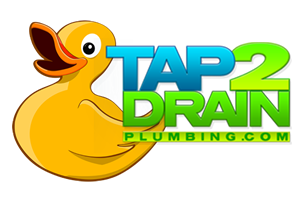 Latest posts by Jen Koehler
(see all)