Water conservation is neither sexy nor fun but being a water pig is UGLY.
Most Municipalities and cities are now at stage one water restrictions, which is ok but did you know you can do a lot more Water conservation with very minimal effort. (If only this worked for exercise, but I digress)
We all know not to water the lawn at 2 pm in the afternoon while the sun is at its highest.  It makes sense, the heat of the summer sun will evaporate most of the water before the lawn gets any of it soaked in.   But what difference does it make if my tap is dripping a little or if my toilet runs a bit?  Turns out A LOT.  Repairing just these two items not only stops the annoying noises but can save around 100 litres of water a day!  Seriously that's a LOAD of water.
What else can I do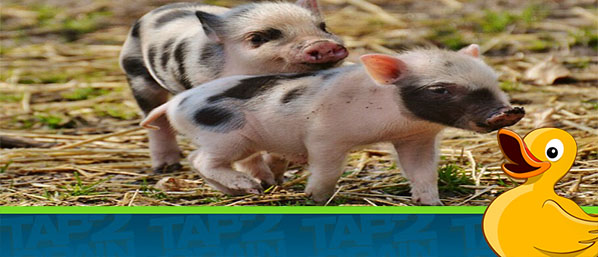 Easy peasy lemon squeezy.
Turn the water off while you brush your teeth = 10 litres saved
Have a hose nozzle that turns off when not in use when washing your car = 80 litres saved
Have a shorter shower or turn off the water when you soap up = 110 litres saved
See how easy it can be.

Top 4 ways to stop being a water PIG and save money.
Most Cities and municipalities now have water meters installed on all homes and you get a water bill.  It makes sense then to conserve water because it's the right thing to do but it can actually save you money, who doesn't LOVE to save money.  Besides turning off the water and shorter showers what else can I do?
Check out your area's water and sewer information website for rebates.  Normally on the cities or municipalities, website under water works or engineering.   If you have an old 13 litre flush toilet in your home you can get a $50 rebate for installing a new 4.8 litre flushing toilet.  SWEET!
Fortis has rebates for higher efficiency hot water tanks.  Not only will this reduce the time cold water runs through the unit but it also saves natural gas too.  Double conservation….you're almost a master!  Check out FORTIS for more info.
SMART WASH.  Up to $200 for exchanging your old inefficient washing machine with a new one.  It is no JOKE! Check out BC HYDRO for more details.
Have Tap 2 Drain install an Aquatrip.  This device will shut off the water after a pre-set amount of time.  Now those pesky teenagers HAVE to shower quickly because the water will shut off on them!   Plus it gives you excellent discounts on your home insurance!  Read more here
Did you know that only 3% of an average persons' daily water usage is used for drinking?  The rest goes down the drain in the toilet, laundry or sinks.  Seriously, only 3% of 200-400 litres per day.  That is crazy.

Our Challange to you
Don't be a water pig!  Change out those water sucking toilets, get yourself a fancy new washing machine to save the environment and make PETE smile because you are a water conservation EXPERT!  Call T2D today, we can help!
Cheers
-Jen
Check out www.ourwatermatters.ca for more info here

Along with Steve, Jen created Tap 2 Drain Plumbing to give clients exceptional service in their homes and businesses.   Always ready to make you smile, Jen believes in building the business with integrity and is one of the driving force behind the scenes at Tap 2 Drain.  "We treat clients the way we want to be treated, as family."

Latest posts by Jen Koehler (see all)